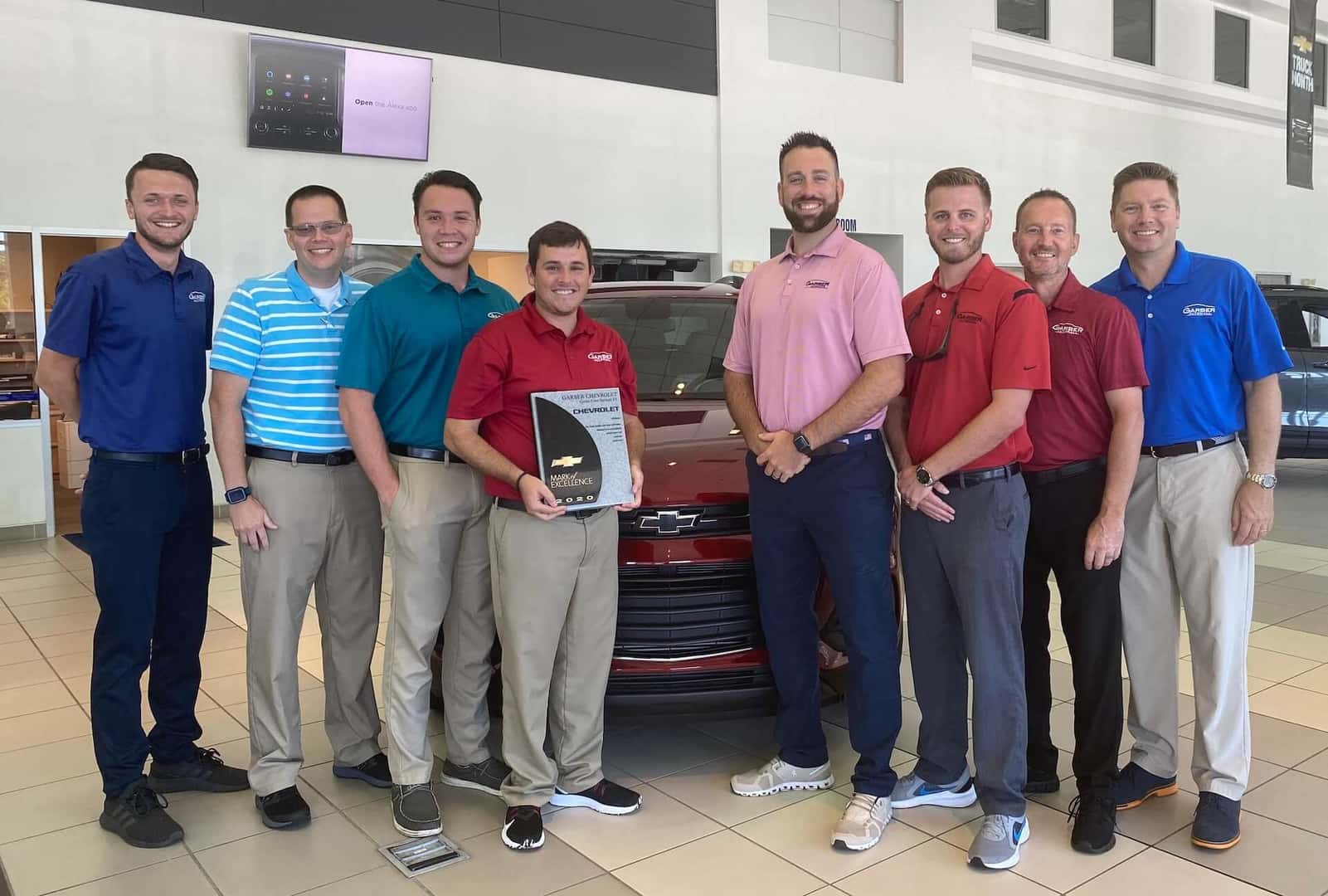 Garber Chevrolet Buick GMC — part of the Garber Automall dealership located in Green Cove Springs, Florida — is excited to announce they have been awarded the prestigious 2020 General Motors Mark of Excellence award.
The Mark of Excellence program annually recognizes dealership teams for their superior customer satisfaction and sales performance. It is one of the highest achievements a GM dealership can obtain within the industry.
Garber Automall is proud to be part of the Garber Automotive Group. The dealership has won this reputable award multiple times in the 25+ history of Garber Chevrolet Buick GMC in Green Cove Springs.
General Manager Mike Weinert said he is excited about the recognition.
"We work to establish a culture that ensures our customer service standard is above the industry.  It is important to everyone on the team that our customers have a great experience from beginning to end. The reception of the Mark of Excellence Award gives us great excitement and acknowledges that our hard work and dedication is paying off."
Weinert added that the team's commitment to customer care contributed to this honor. The dealership is dedicated to having an established culture within its organization and achieving quality customer satisfaction.
Two key factors contribute to receiving this Mark of Excellence recognition: reaching volume target sales as well as high customer satisfaction scores.
"Each individual and their actions are responsible for the success of this organization and the customer experience," he said. "They are the reason we have won this award. It is the team."
Weinert said he is thankful for both the community and the team for supporting the dealership. He said the team's belief in the Garber mission statement— "We're only doing our jobs properly when we create an experience for which the customer returns to do business with us again"— helps secure a long future and the ability to build great relationships in the community.
"To our community: thank you for choosing Garber Chevy Buick GMC and allowing us the opportunity to take care of you and your family," he said. "To our team: thank you for ensuring that our mission statement is something we are proud of."