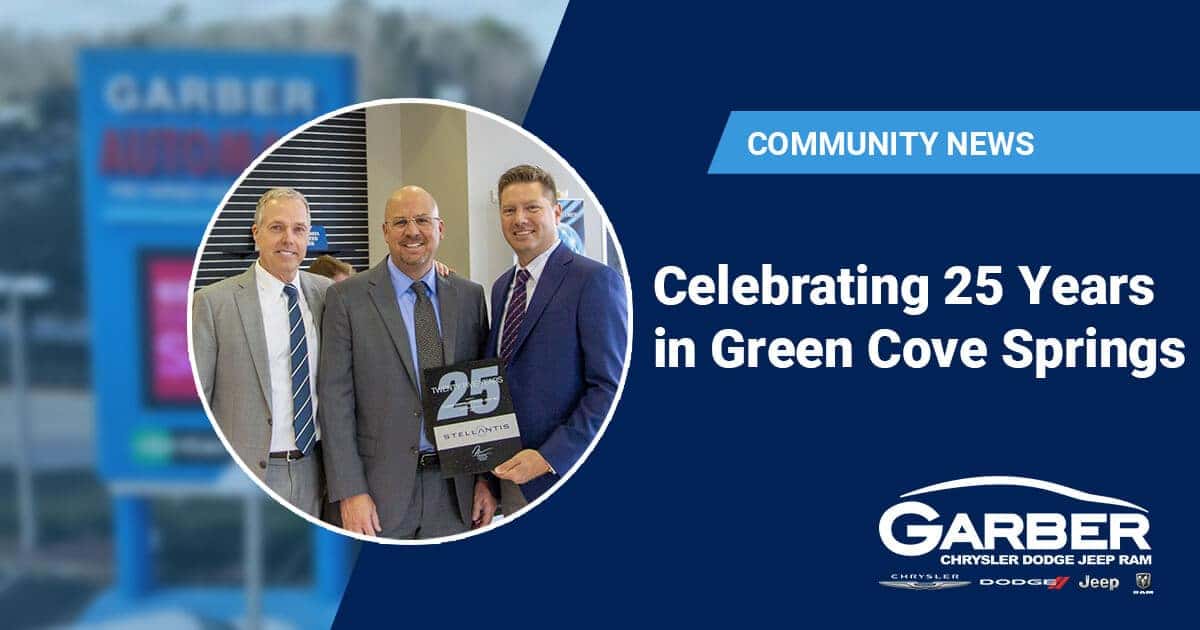 Garber Chrysler Dodge Jeep Ram  has received recognition for reaching the significant milestone of serving 25 years as a Chrysler Dodge Jeep Ram dealer. 
The Green Cove Springs dealership was honored with a 25-year recognition plaque from  Stellantis representatives Robert Weaver (Sales Operations Manager) and Jeff Strauss (Area Manager). Stellantis is the corporate entity of Chrysler. 
At a celebration luncheon on Tuesday, May 24, company owner Dick Garber spoke proudly of the dealership, saying, "Well done, all. Thank you for an outstanding job in meeting the needs of businesses and families in the community."
The Garber Automall Fleet Team was also acknowledged as ranking sixth in the nation for government fleet sales. 
"We have been a proud partner and look forward to the future with Stilantist," said Mike Weinert, General Manager. 
Mike added that the dealership is currently building a new Chrysler Dodge Jeep Ram facility that is planned to open in the fall of 2023.
"We have been here to support the community and will continue to make improvements to our facilities to provide the best customer experience."