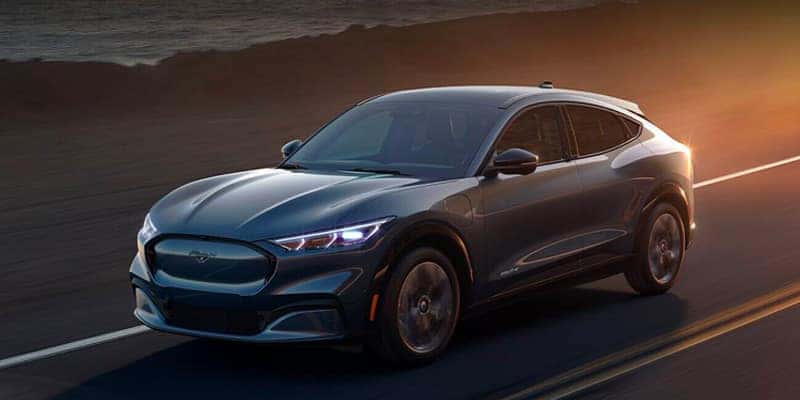 Recently, Ford announced its intentions to move to an almost all-SUV and -crossover lineup with a heavy dose of electrification, as it would eliminate all passenger cars not named Mustang and replace them with SUVs and crossovers. Some of those SUVs and crossovers will include thrifty electrified variants. That path has already begun with the elimination of the Ford Focus, and it continues today with the official announcement of the upcoming Mustang Mach-E.
I know what you're thinking, "but it's a Mustang; how does this fit in with the scheme?" Actually, it fits in many ways. First, it carries the Mustang name. But what really makes this a step toward the brand's goals is the fact that it is an electric performance crossover. That's right; an electric Ford Mustang crossover.
Check your calendars. We promise it is not April 1.
Ford had already teased us with a Mustang-inspired crossover, but it never mentioned it would actually be a Mustang model. This move now changes the Mustang nomenclature from just a model name to an entire family of vehicles, and the Mach-E will be there for those who need to haul people, cargo, and tail.
Details are still very limited on the upcoming Mustang Mach-E, but we should learn more during its Nov. 17, 2019 debut at the Los Angeles Auto Show. You can stream Ford's reveal live on YouTube, Facebook, or Twitter.
Once its official debut has ended at 6:30 p.m. Pacific Standard Time, folks interested in purchasing this wild crossover can book a reservation with a $500 refundable deposit. Ford expects to start deliveries in 2020, and those with reservations will get the first crack at customizing and purchasing their 2021 Mustang Mach-E.
Can't wait for the 2021 Ford Mustang Mach-E to arrive? We have tons of in-stock crossovers to meet your hauling needs and in-stock Mustangs to fill your performance needs in Orange Park, Jacksonville, Fleming Island, and the surrounding areas. Choose a few from the Garber Automall online inventory and schedule a test drive today.