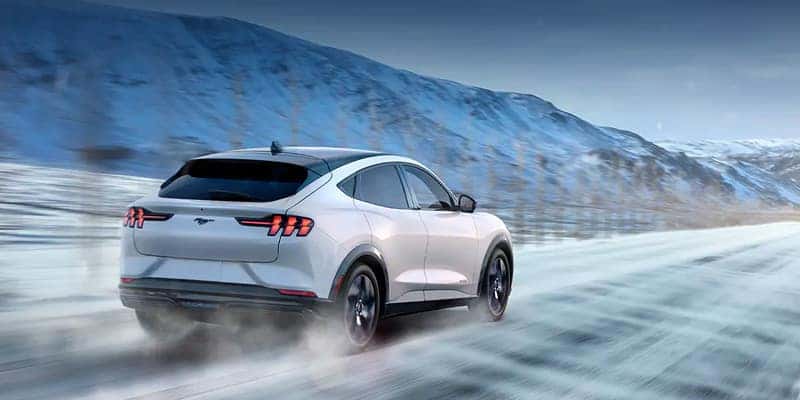 After a brief tease, Ford has finally revealed the initial details on the upcoming 2021 Mustang Mach-E, the electric crossover variant of the Mustang family. This is more than just some people- and cargo-hauling rig too. It has some serious performance credentials and has its sights set on some iconic performance cars when it comes to those credentials.
We won't keep you waiting. Let's dive right into the deep end of the performance pool. The 2021 Ford Mustang Mach-E will come in in a handful of variations, including standard-range, extended-range, and performance options. They will also come with rear- or dual-motor all-wheel drive.
Ford will aim for at least 255 horsepower in the standard-range model and plans for it to deliver 0-to-60 times quicker than the base Porsche Macan when equipped with all-wheel drive. This would put the rear-driven model's sprint time under 6.3 seconds. Slap all-wheel drive on the standard range model for an extra $2,700, and you'll get a Ford-estimated mid-5-second 0-to-60 time. 
The extended-range model with all-wheel drive will boast 332 horsepower and 417 pound-feet of torque, which will deliver an estimated mid-5-second 0-to-60 sprint time. With rear-wheel-drive, the extended-range model will pump out 282 horsepower and targets a mid-6-second 0-to-60 sprint time. 
The Mustang Mach-E's performance lineup will carry the family's legendary GT designation and an electric powertrain cranked to 459 horsepower and 612 pound-feet of torque. The base Mustang Mach-E GT will boast a sub-four-second 0-to-60 time, making it quicker than the Macan Turbo. Even wilder will be the Mach-E GT Performance Edition will rocket to 60 mph in the mid-3-second mark, mirroring the Porsche 911 GTS.
Standard-range models will come with a 75.7-kilowatt-hour battery pack that'll give it a Ford-targeted range of 210 miles with all-wheel drive or 230 miles with rear-wheel drive. Extended range models will use a 98.8-kilowatt-hour battery to travel more than 300 miles on a charge with rear-wheel drive and a targeted 270 miles with all-wheel drive.
Total charging times are not available yet, but Ford says its optional Ford Connected Charging station will deliver 32 miles per charging hour on a 240-volt outlet at home. The standard cable will provide 22 miles per charging hour on 240 volts.
Buyers will also get access to the FordPass Charging Network of more than 12,500 stations, including DC fast chargers. When plugged into a 150-kW DC fast charger, the Mustang Mach-E will deliver up to about 47 miles of range per 10 minutes of charging and can recharge from 10 to 80% in just 38 minutes.
Visually, the Mustang Mach-E will boast the crossover-coupe silhouette that has become popular today, but it will have special touches tying it back to its family crest. These Mustang-focused styling bits will include its thin wraparound headlights, hood ridges, three-vertical-bar sequential taillights, and sunken rear fascia. It does just enough to maintain its iconic roots while still separating itself from its sports-car cousins.
Inside, the 2021 Mustang Mach-E will debut an all-new SYNC infotainment system with an updated machine interface that will learn your preferences and adjust over time to suit you. It will also include over-the-air updates, a 15.5-inch touchscreen, and simplified menus.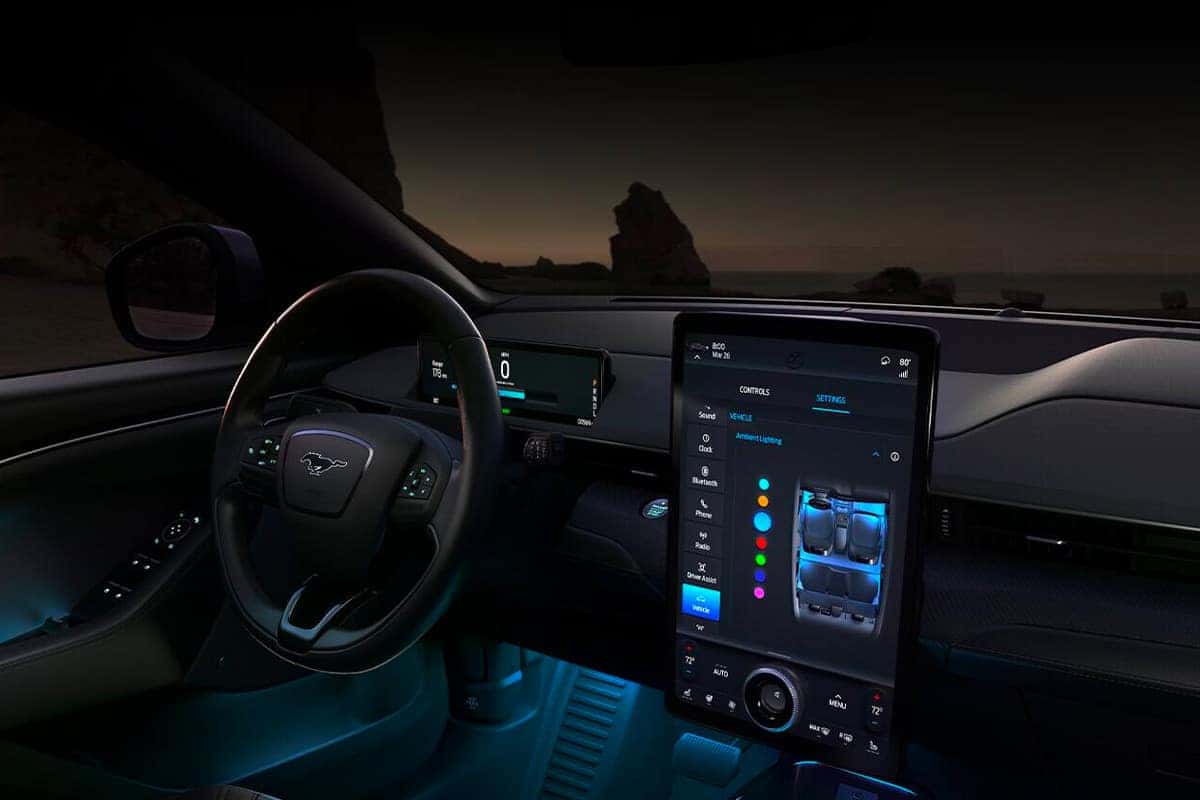 Don't let its performance credentials and coupe-like design trick you. This crossover will haul more than just tail with its 29 cubic feet of cargo room with its rear seats upright and 59.6 cubes with the seats folded. It will also haul people in comfort and luxury with its Bang & Olufsen speakers, available panoramic moonroof, phone-as-key technology, and more.
Ford expects pricing to start from $43,895 for the Select trim. The Premium model will start from $50,600 with the standard-range battery and $5,5600 with the extended-range unit. The California Route 1 model will start from $52,400 and will come only with the extended-range battery and rear-wheel drive. The First Edition model will boast only the extended-range battery pack and all-wheel drive. Finally, the GT will start from $60,500 with the extended-range battery and all-wheel drive.
Keep an eye on the Garber Automall online inventory page to be first to know when the 2021 Ford Mustang Mach-E is available for shoppers in Orange Park, Jacksonville, Fleming Island, and the surrounding area. Buyers can preorder the 2021 Mach-E now.