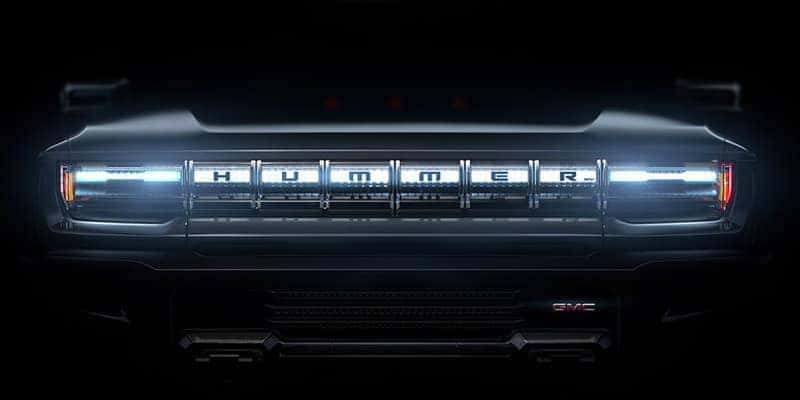 In 2010, the HUMMER brand officially shut down, but it remained under General Motors' control just waiting for the perfect opportunity to pounce. That opportunity is now, as the HUMMER nameplate will return as an exclusive model in the GMC brand dubbed the GMC HUMMER EV.
There is not a ton of information available on the new GMC HUMMER EV, but that suffix and GMC's press release verify this will indeed be an electric vehicle. The presser also went on to confirm the HUMMER EV will be a truck instead of an SUV, making this potentially the first-ever production all-electric pickup truck.
GMC also announced the HUMMER's preliminary specs, and they sound like they belong on a cartoon and not on the streets – and we mean that in a good way. Its electric powertrain will deliver a wild 1,000 horsepower and 11,500 pound-feet of torque. And, no, we did not misplace a comma there – that's eleven-thousand and five=hundred pound-feet of torque.
This will all add up to an approximately 3-second 0-60 time. We're sure it'll tow a small tank too, but those details are not available yet, nor is its EV range.
There are no full images of the GMC HUMMER EV, but the presser included a video and a few teaser images that show off the front end. This new EV will include the classic "HUMMER" grille and H-shaped LED headlights and an LED-lighted grille. The teaser video shows a dance of light at startup that has the diodes illuminate one-by-one from the outermost part of the headlights to the center of the grille. We're not sure if that'll be part of the production pickup, but it looks incredible.
We'll learn all the juicy details about the upcoming GMC HUMMER EV when it debuts on May 20, 2020. Stay tuned.
Need a pickup today? We have plenty of in-stock trucks ready for you here at Garber Automall serving Orange Park, Jacksonville, and the surrounding area. Can't make it to our new-GMC showroom today? Stop by our online showroom, pick a few in-stock pickup trucks that suit your needs, and schedule a test drive for later.