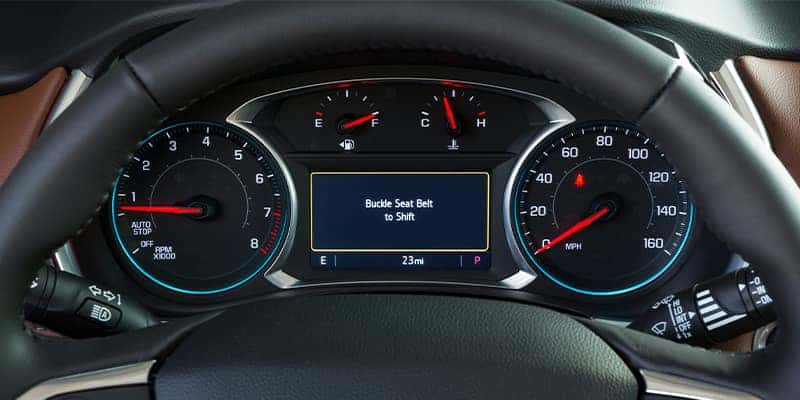 After driving for many years and seeing or hearing about fatal car accidents, many people naturally learn how important it is to buckle their seat belts. Sadly, many teens do not see the importance, and it shows as the CDC says most teens involved in fatal crashes were not buckled up. Chevy looks to change this with its existing Teen Driver functions and its all-new Buckle to Drive function.
When the vehicle is in Teen Driver mode, which Chevy introduced in 2015, it will automatically activate the Buckle to Drive mode in equipped vehicles. If the driver does not buckle their seat belt it will not allow the driver to shift out of into gear for up to 20 seconds. If the driver presses the brake pedal to shift out of park, the driver information center flashes a "Buckle seat belt to shift" message.
Combined with its existing Teen Driver, which allows parents to limit audio system volume, mute the radio until all seat belts are fastened, automatically turn on all safety features, track driving habits, and set an 85 mph top speed, Chevy is proving to be a leader in keeping your kids safe behind the wheel.
The Buckle to Drive feature will debut in the 2020 Chevy Traverse, Malibu, and Colorado. Keep an eye on our online inventory to see when these models arrive in the Orange Park, Jacksonville, and Green Cove Springs areas. Once they arrive, schedule a test drive to see what these vehicles offer and to check out the newest safety feature.