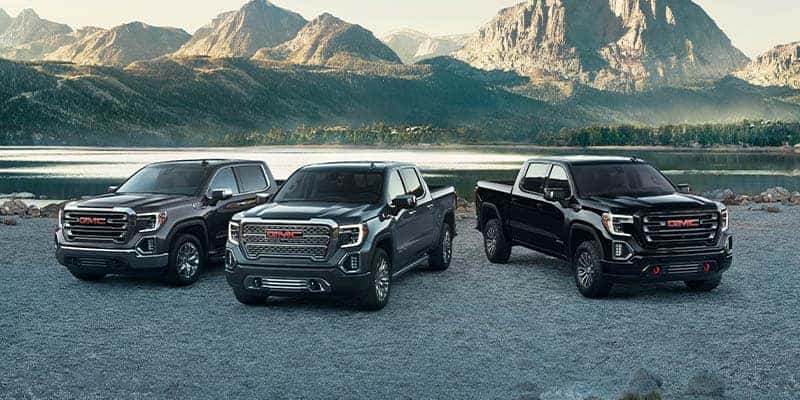 In recent years, we've seen many new trends in bed construction, including ultra-high-strength steel and aluminum. Today, GMC shows off the latest in bed technology that is sure to revolutionize the way you work. Folks of Jacksonville, Florida we present to you the CarbonPro Edition.
Carbon? As in carbon fiber? The stuff six-figure supercars use? Yes, one and the same.
The 2019 GMC Sierra Denali 1500 and Sierra AT4 1500 debut a carbon-fiber bed that not only makes things stronger, but also eases cleanup, reduces weight, and lengthens its lifespan. This carbon-fiber bed will lead the industry in dent, corrosion, and scratch resistance, so your bed will look brand new years down the road. It will also drop the bed's weight by 25% compared to steel, plus it eliminates the need to add more heft with a bed liner and wheel-well liners.
Combining reduced weight and extra strength, this bed increases the Sierra 1500's payload by up to 59 pounds.
This new bed also enhances functionality. Because it is easier to form carbon fiber than steel, GMC pushed the bed's sidewall out farther, adding about 1 cubic foot of extra space relative to the steel bed. Like the steel bed it replaces, you can slide a 2-by-6-inch wooden divider into the pockets in the bed walls to create a divided bed to keep your loads separate. The bed's grained corrugation also enhances traction with a rough grain on top while making cleanup easier with smoother grain near the bottom.
The 2019 GMC Sierra 1500 CarbonPro Edition is available for Jacksonville and Orange Park truck shoppers in limited quantities here at Garber Automall. Once the 2020 GMC Sierra 1500 hits our Green Cove Springs GMC showroom, the Carbon Pro Edition's availability will increase. Check our online inventory often to see when the Sierra 1500 CarbonPro Edition arrives.